Boss Babe Sash, Roscoe and their 3 gorgeous boys (Halen, Duke and Knox) are currently on an extended family holiday in Perth. What was originally meant to be an adventure-filled school holiday road trip to Victoria for 10 days of snowboarding and Après Ski life, turned into a last-minute change of itinerary and destination due to COVID-19 restrictions.
With Roscoe's Fam living in Perth, Western Australia, this offered them the most perfect chance to get over there and surprise them. So, a swift purchase of flights meant they got to do exactly that…AND they literally JUST got in before another round of lockdowns hit the country (which ended up meaning they had to extend their trip by another 14 days!) To say COVID-19 threw a few spanners in the works would be understatement, but that didn't – and hasn't – stopped them from enjoying some seriously well-deserved downtime and fam time after two and a half years of not seeing them!!! #cuethetears.
They chose to tell all the fam they were coming last minute EXCEPT for Roscoe's parents…they wanted to totally surprise them! And look, it was only a week of having to keep the secret, cuz let's face it…the boys would not have been able to keep their little lips sealed from Granny + Granndad if it was any longer of a wait! And it was all SO worth it…the end result and big surprise was PRICELESS!!

PS— did you catch the mega surprise happen on IG Stories?! If not, you can watch it all here.


With so many Qs being asked on the 'gram, we stole a few moments of Sash's time to get all the ins and outs of the trip so far – from her top must-see places in Perth, to the best eats in town plus what the Fam are wearing and more.
Read on for all the inside goss.
---
TOP PLACES TO VISIT IN PERTH…

The "Wild West" aka Western Australia is just a short 4,371.5km from BHHQ on the sunny Gold Coast!! It is quite literally on the other side of Australia, and if you were to drive, it would be a straight 46-hour drive. In all its beauty, Perth truly is one of the most magical places in Australia, and these are the top places on Sash's "Must See and Do in Perth" list, so get your Notes App ready…
Margaret River - This was my first time here and WOW! We visited so many beautiful places…yet barely scratched the surface! Besides some of the world's best wineries…Margaret River has SO much to offer! I couldn't believe how insanely amazing views everywhere you go, incredible beaches and rugged coastline, Injudup natural spa (see below, next must visit place) It also has some beautiful + quaint restaurants. A couple I can HIGHLY recommend were Clancy's fish pub in Dunsborough- we had the most delicious Seafood Chowder with garlic sourdough-YUM! And they did a really delish hot mulled wine (smells like Christmas!) which is perfect by the fire places in there on a cold day💙 I can also recommend Pizzica which was a very traditional Italian restaurant…it was SO cozy inside, and really delish food + wine🍷 Although if you have kids that don't like pizza and want something else from the kids menu- they don't have much else other than pizza's on the menu…but we could order other "picky" items, just not like normal kids menu food options. And lastly, I can HIGHLY recommend Eagle Bay Brewing Co…it was not only a beautiful restaurant, but its biggest attraction was the VIEW…it was like Ireland!☘ With sweeping green grassy field for the kids to run free in and burn off aaaall their energy, while you stay warm inside with an Apérol Spritz in hand, and watch the kids play out of their floor to ceiling glass windows! (Trust me, it's as blissful as it sounds!) And there is honestly so many more beautiful sites to see! We cannot wait to go back!
Injidup Natural Spa + Canal Rocks — These are the most picturesque spots is in Margaret River, and are a MUST for Summer or Winter! (Have your camera ready to snap some picture perfect moments!) When you visit Injidup Natural Spa, unlike us, make sure you pack swimmers + a towel…even if it's freezing and you don't think you'd go in!😂 (Being a freezing cold + windy day, we did not expect to be swimming…BUT as soon as you see the crystal clear water + amazing natural rock pools…of course, the Dads + kids couldn't pass up the chance!) So the boys stripped down to their undies (luckily BH undies look cool😆), and all shared the only towel we had in the car boot…yep, one towel between 5 boys and 3 dads…#CRAZY! But they had the TIME OF THEIR LIVES and will be something they will remember forever! Canal Rocks are INCREDS! The kids just LOVE climbing rocks for hours, and there is this super thin + narrow thin wooden bridge over the water below, smashing up against the rocks! The bridge takes you out over to the rocks surrounded by ocean…it's incredible! It was freezing…but incredible!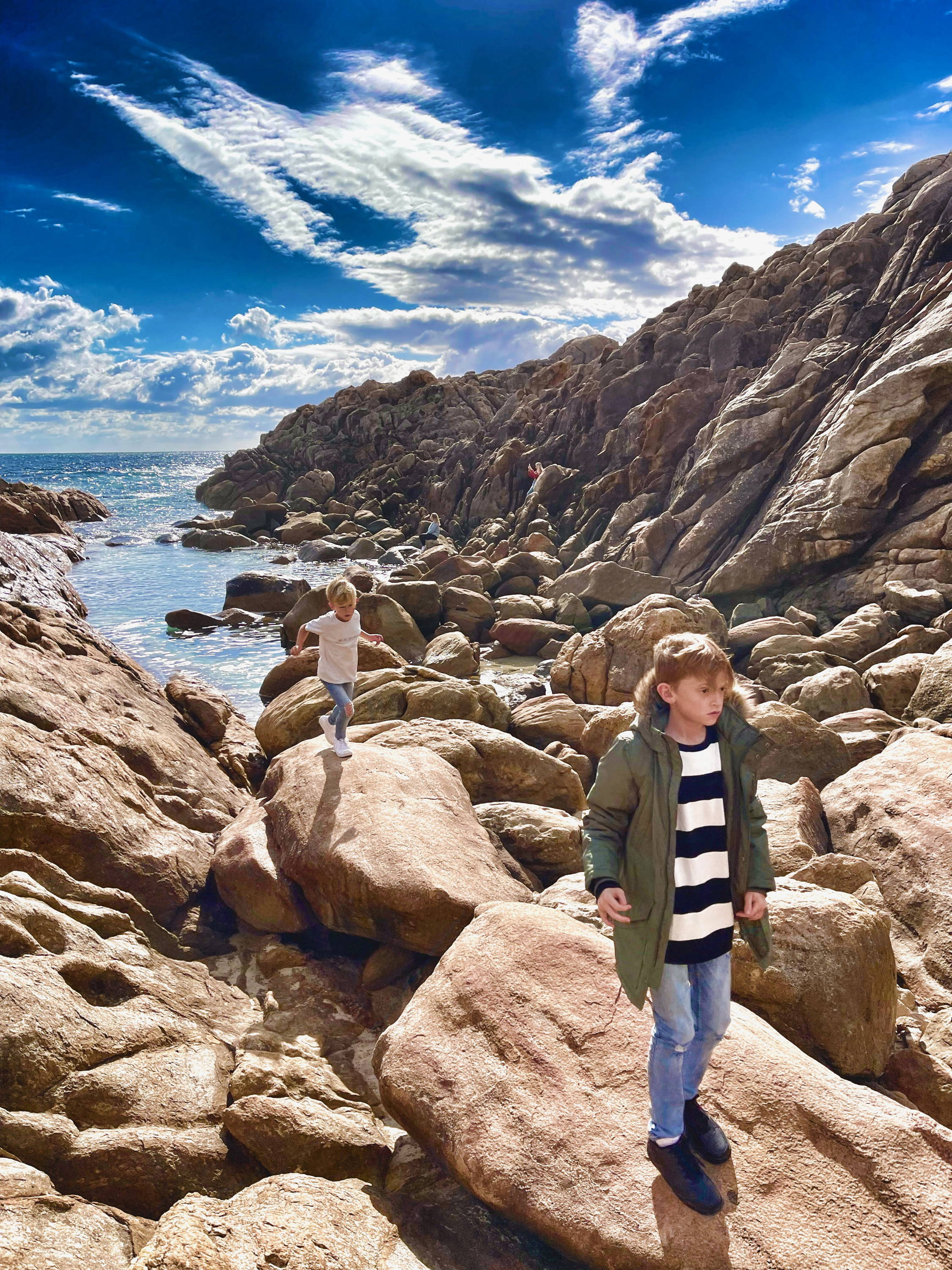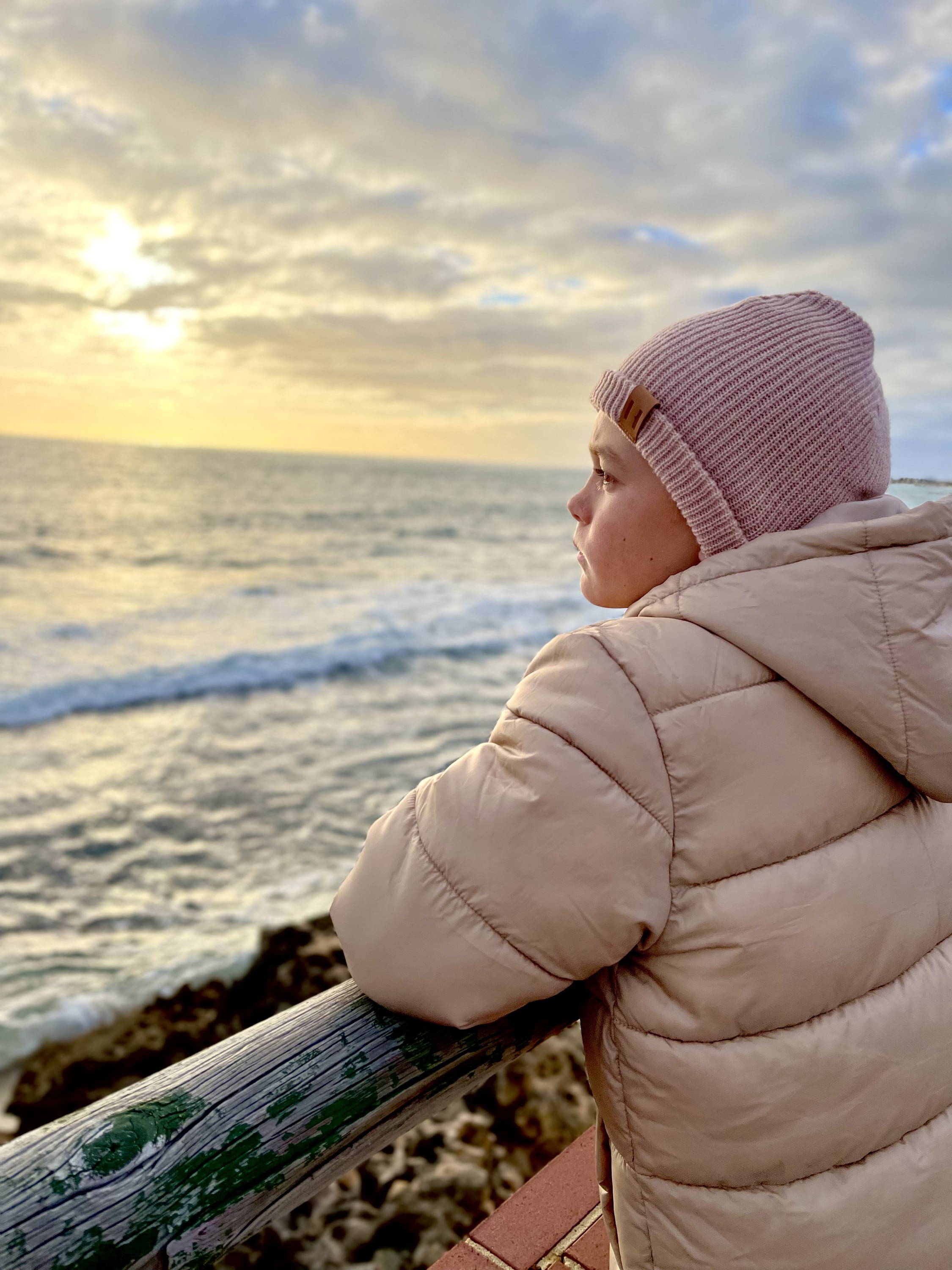 Kings Park and Botanic Garden – There's no place more Iconic to Perth than Kings Park…and it's iconic for a reason! It is MASSIVE, and the perfect place to spend a whole day letting the kids run around on one of the many EPIC parks with sooo much cool stuff to play on! We love to have a picnic there (aka…put a rug out and buy a burger + chips from the café😂) and bring a ball for the kids to have a kick on the perfectly manicured green grass! Theres a whispering wall, has an epic dinosaur park (as well as many other parks) and has the most incredible views over the whole city…need I say more!?
Scarborough— Scarborough just makes me happy! I feel like I'm in Santa Monica when I'm there… it just has the coolest vibe! There is a huge skate park that my boys always beg to go to that is right on the beach (so hello insanely beautiful backdrop) with a huge play park next to it! Not to mention a beautiful beach walking track and cool cafes + hot spots (Including a burger bar called 'The Peach Pit' which totally gave me all the Beverly Hills 90210 from the 90's vibes…anyone else remember that was where the 90210 crew always hung out?!!) We went there at sunset for a sneaky cocktail or two… the Lychee Spritz + jalapeño poppers were an absolute MUST!!!
Fremantle — We love Freo! We always first head to Little Creatures Brewery for a drink + tapas with the fam…and they have a great play area for the kids with awesome water views! This trip, instead of our normal 'Cicerello's Fish n' Chips' we go to every year for dinner, we went to the COOLEST little underground place called 'Old Faithful Bar + BBQ' and it was not only super trendy, and had heaps of room to fit us all in (6 adults, 8 kids), but the kids loved it and the food was DELISH…burgers, brisket, wings (and this is a big call BUT) they legitimately had thee BEST mac n' cheese I've ever had…in my LIFE! Insane! Defs recommend checking them out! We always end our Freo adventures with Granny buying all the kids an ice-cream (tradition😊) and we hit the kids fav place here…the "parkour' park which they ask to go to every year we come here! It's got epic climbing + jumping equipment so all the boys just go wild on it!! It's always a great afternoon that turns into a super fun night!
ANNND...the parks in Perth — this honestly just blows my mind that there is literally an amazing awesome "I would drive far to come to this" local park in almost every suburb! When you have kids, this legit means everything (especially as the kids get older and it's not just a dingy swing and rusting seesaw.) But I'm talking REALLY cool stuff…tree house style playground with giant tree slides, flying foxes, and SO much more! Some great ones we've visited are Charles Riley Park in North Beach (also has a huge oval, so great to bring the rugby ball for a kick too!), Mullaloo, Scarborough, Eden Beach, and my fav of them all…the Rotary Park in Wanneroo– it is every kids DREAM park and is M.A.S.SI.V.E! And I've only named a few! If you have kids- it's worth visiting Perth just for the parks! Ha!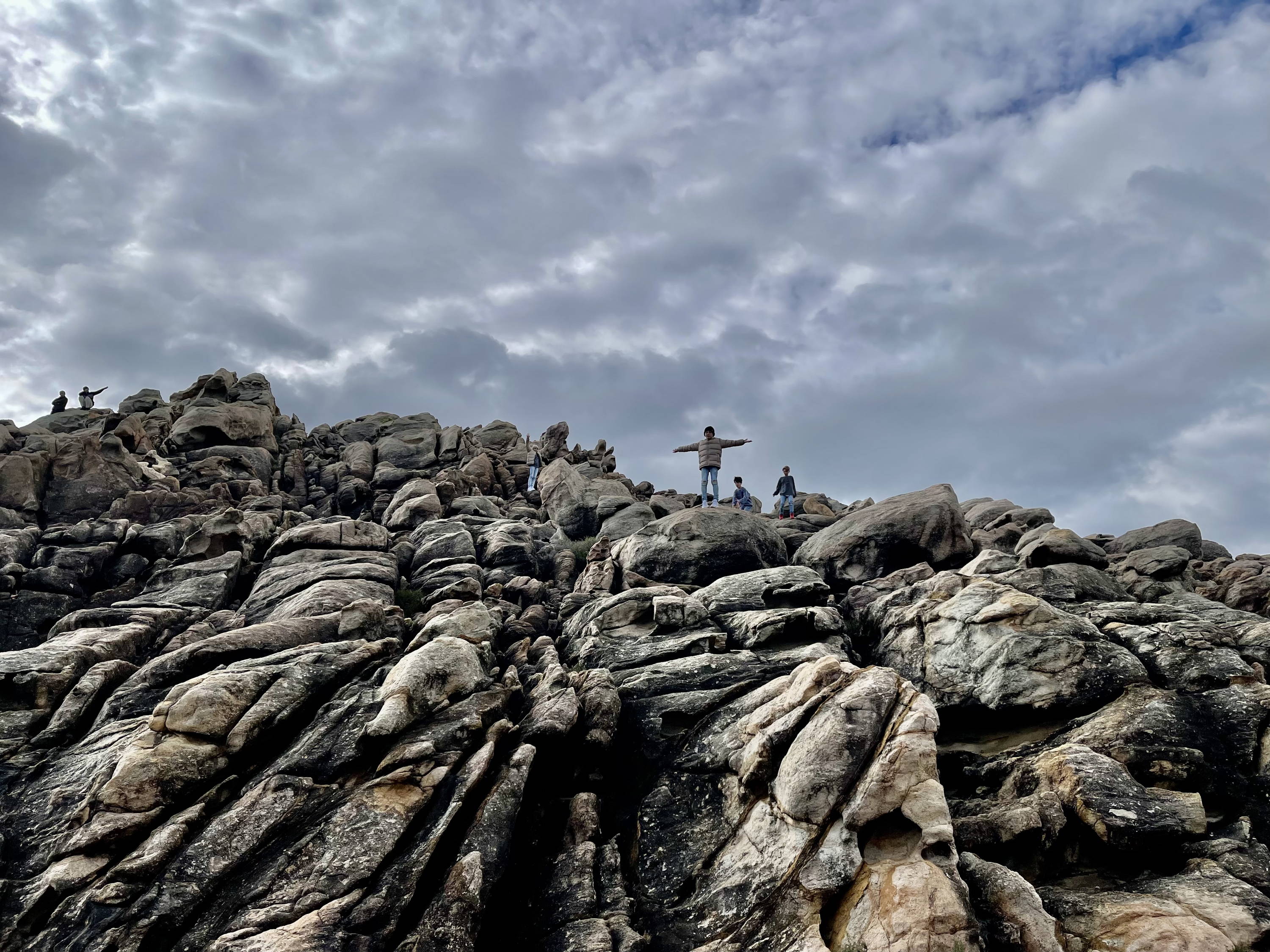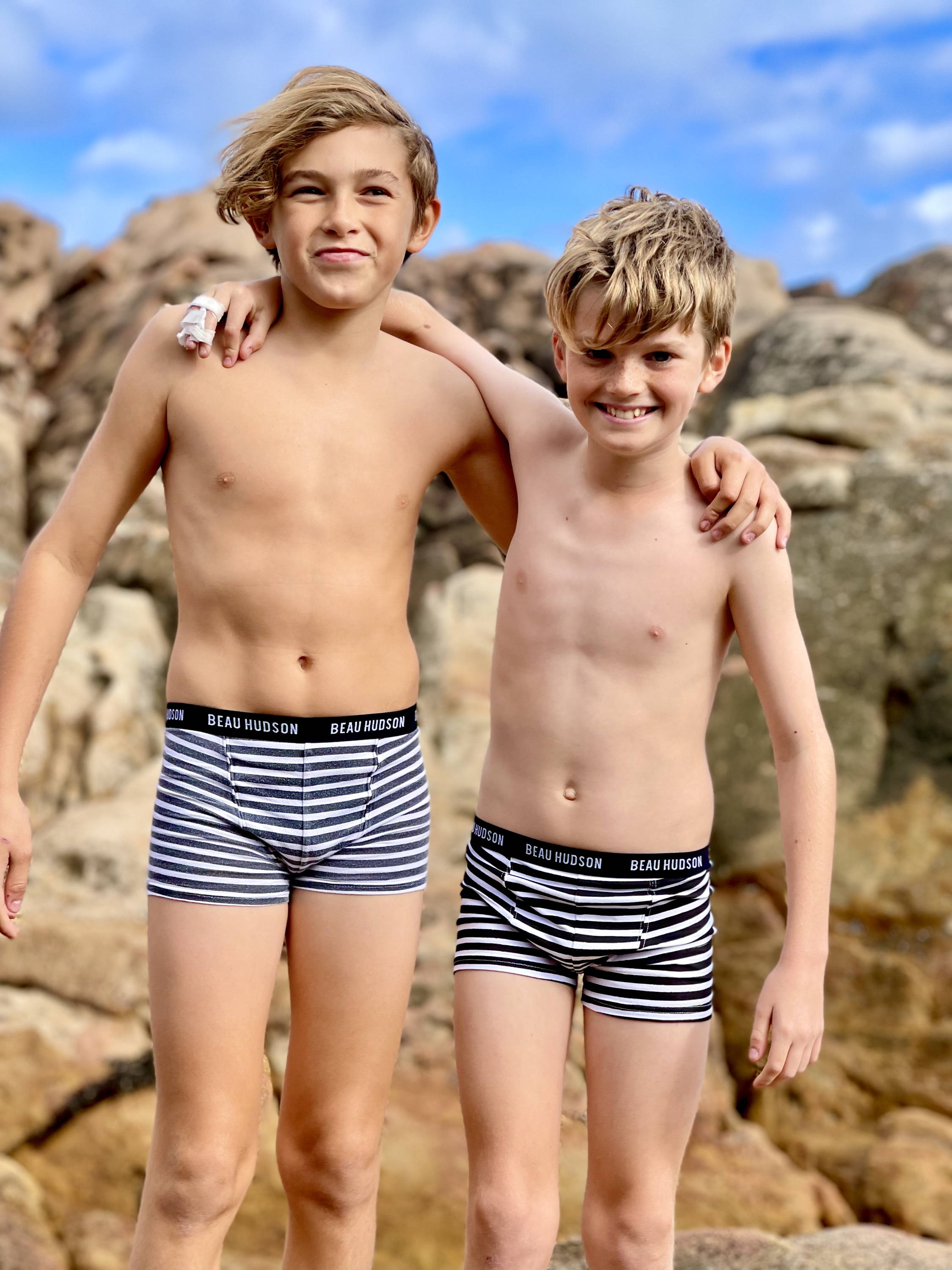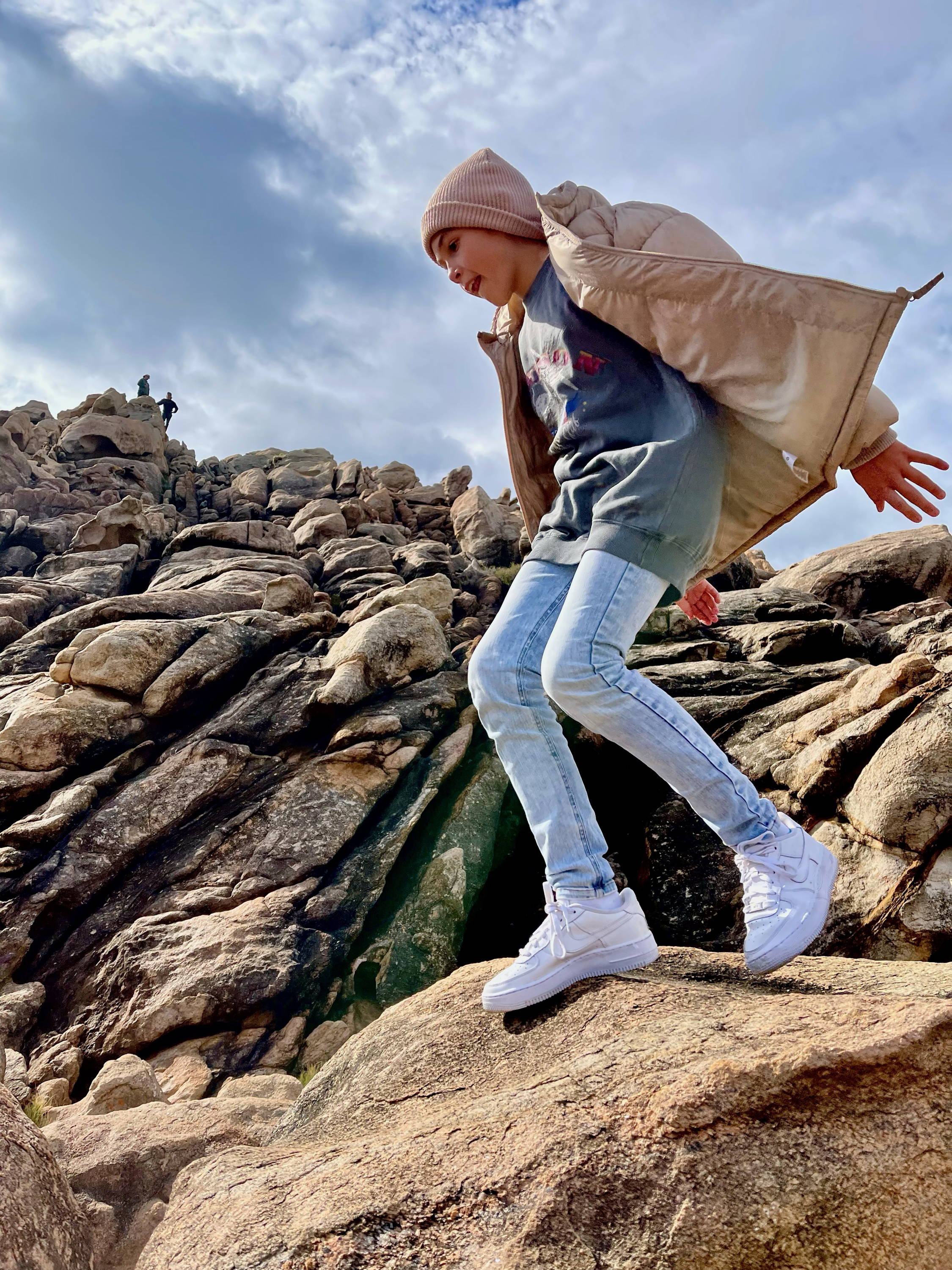 BEST MOMENT OF THE TRIP SO FAR…

We booked an Airbnb in Margaret River for our whole family (8 adults + 8 kids) to have a 2 night getaway all together! It was UH-MAZING!! The house we stayed in was PERFECT for us all…super open plan and felt like the big lake house from the movie "Grown Ups" - it was just the best! The kids (and adults) loved the indoor hot tub, and could be found pretty much the whole time playing pool, ping pong, shooting darts or sitting by the fire having epic chats! As you read about above, we ate lots of delish food, and jam-packed HEAPS of sight-seeing into the couple of days we were there, but we loved every minute of it…and so did the kids! It was just so much fun being all 16 of us under one roof – hanging out, cooking together, long chats, seeing the beautiful sights of Margaret River and making a million memories as a family we will never forget! ❤️
Wilderness By The Sea is where we stayed…and I 10/10 recommend it for your stay in Margaret River!!! The owners, Trev + Danielle were just beautiful and were so amazing to deal with. AND! How crazily amazing is this! Trev designed + built this amazing house himself…with help from friends + family along the way! The walls were hand rammed, the dining table was milled off the block, and Danielle's mum painted all the artwork on the walls! Even some of the toilet roll holders were hand made by the fam! Wow! We are ALL about supporting amazing family businesses. 😊 Checkout their website to see more on this super amazing property…AND! I reached out to them and they so kindly wanted to offer our BH fam a 10% discount to book this beautiful house if booked directly through them by emailing them here, which would save you on all booking fee's and have a discounted rate on your stay!) YAY! Be sure to tell them we sent you! 😊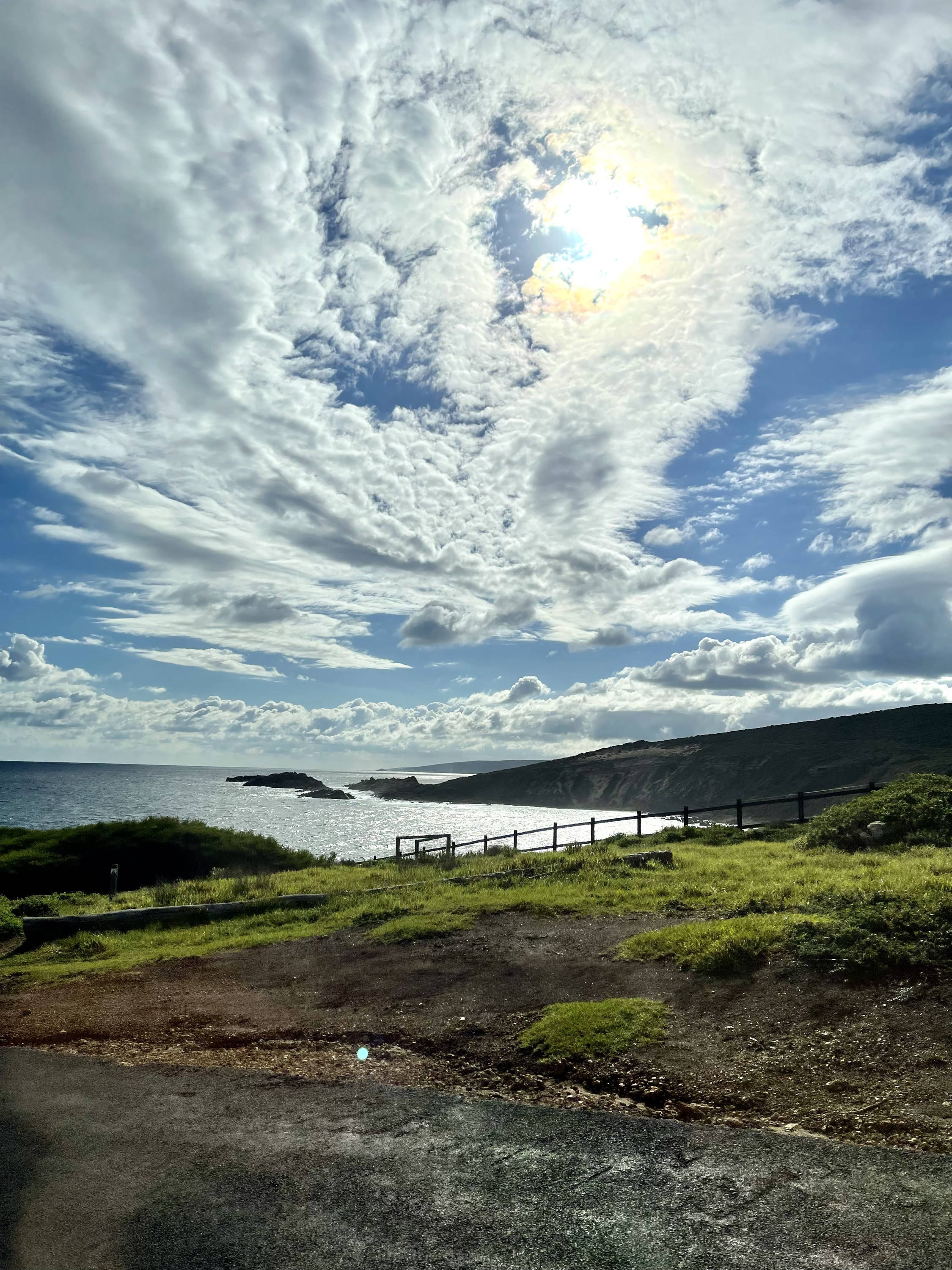 FAV SNAP (AND MEMORY!!) FROM THE TRIP SO FAR…

This snap of Roscoe, the boys and I. We were on an evening walk while Perth was in a lockdown with Roscoe's parents for our daily exercise allowance😜 I had no make-up on, masks pulled down on our chins, we were all a bit daggy (just trying to stay warm-ha!) and the boys are in desperate needs of haircuts! BUT, despite all that…I remember just feeling so happy + blessed in this moment.
I was surrounded by my boys + family (which I know a lot of people would give anything for right now😔 ), we were breathing in fresh air, and have that STUNNING Perth sunset over the ocean as our view…and it was just a magical moment of counting my blessings!!❤️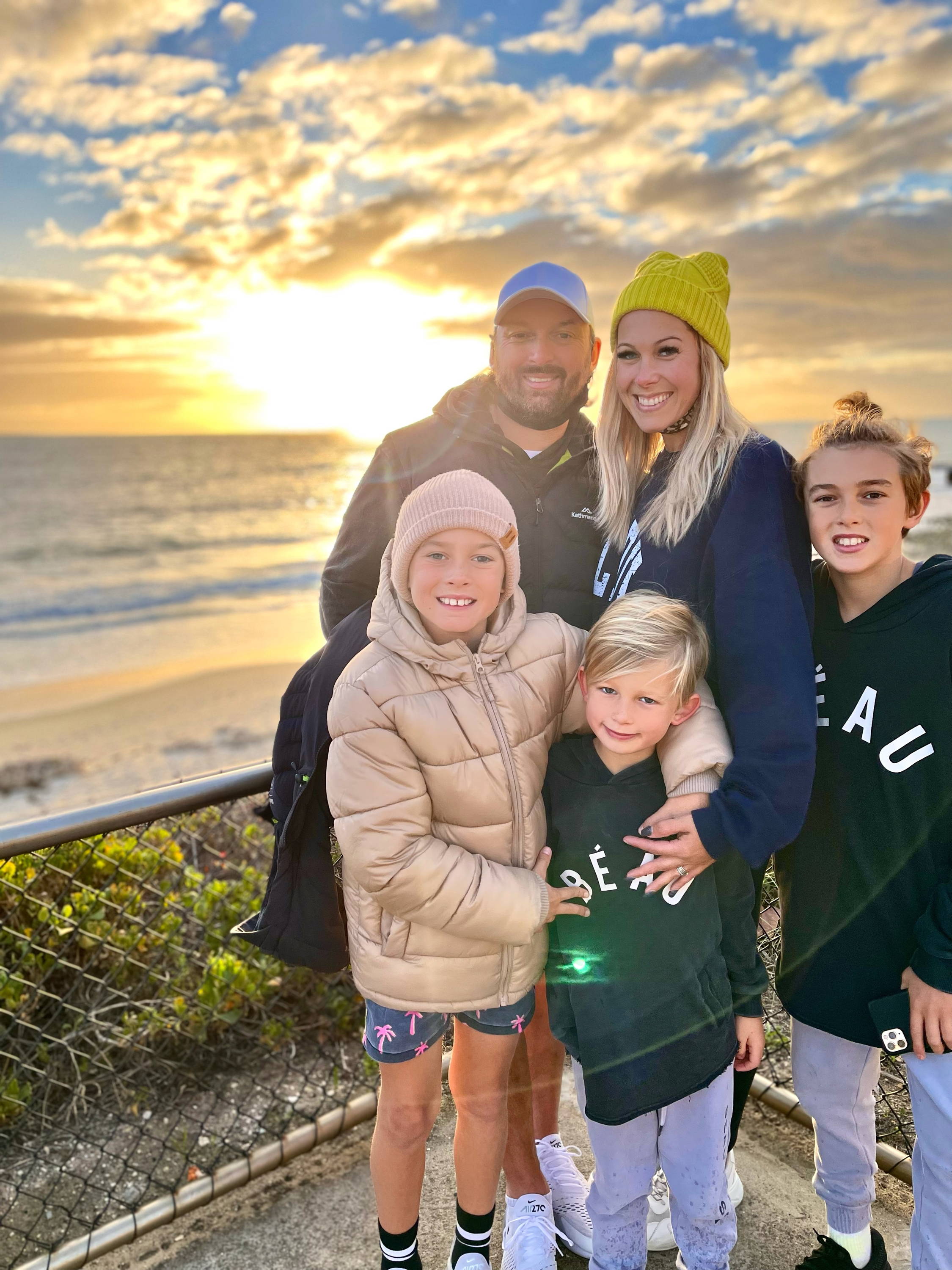 FAV MEAL OF THE TRIP SO FAR…

Mmmm…this one is tough one!!! One of the best meals hands down was a meal my sis-in-law Jacqui made the day we arrived. Irish Beef + Guinness Stew...with green beans + the best mashed potatoes!!! Lucky for you…she gave me the recipe to share with ya'll!!😍☘  But I'm not kidding, it was SO. FREAKING. GOOD!! Is there any better comfort food on a cold winters night?! Be sure to tag me if you make it (and I PROMISE, your whole fam will have full bellies and be coming back for MORE!)
And just to make it even more amazing…my other beautiful Italian sis-in-law Aurora made THEEEE best desserts- the most amazingly, creamy + DELISH Tiramisu…omg I can taste it now! I think I'm gonna need to get you guys the recipe for that one too!!
PS - get Sash's sis-in-law's Irish Stew Recipe here.
To eat out at though, our fav café in Perth (which is owned by family, but not the "Deacon" side that we're in Perth visiting, it's my side of the fam😊) is 'Cafe Elixir' in Wanneroo! Family or not, this café is UH-MAZE!! Their food is sooo insanely delish (we're talking comfort food to the MAX that makes it reeeeally hard to choose what to order), they have the best service, AND, they don't skimp on ANYTHING! Like, you know when you go somewhere and order a milkshake, and when they're pouring it into your glass you can SEE they made too much, but they just fill your glass and then throw the rest away?👎🏾 Well, not at Elixir!! They give you your milkshake, and ALSO the giant milkshake cup with whatever's left to refill (which ends up being like a milkshake and a half! Ha!) But they're literally all about bringing joy to their customers faces, and serving really good food! (which you can imagine the JOY our kids felt when they brought out 1 plus an extra half milkshakes each😄)
Their warm chicken salad is their most FAV + POPULAR dish since '09 for no other reason than it is THAT good!!! (when a salad has 3 kinds of chicken- popcorn chicken, chicken tenders AND schnitzel, as well as crispy roast potatoes on top …you KNOW it's gonna be good one! They are renowned for their "takeaway boxes" that make life (and lockdown) so easy. And when you have a takeaway box called "The comfort food box" you have my heart!! 😍❤️ (and scrolling their Insta @elixircafe will have you drooooling for houuurs!!!😋)
This is our FAV food spot to go every time we visit…it's got a daily waitlist for a reason! And if you go check it out, make sure you ask for Taylor to say Hi! (He's the owner…and my fam!) I promise you this…you + the kids will leave with GIANT smiles on your faces, and full bellies (and a takeaway box of leftovers) like ours did.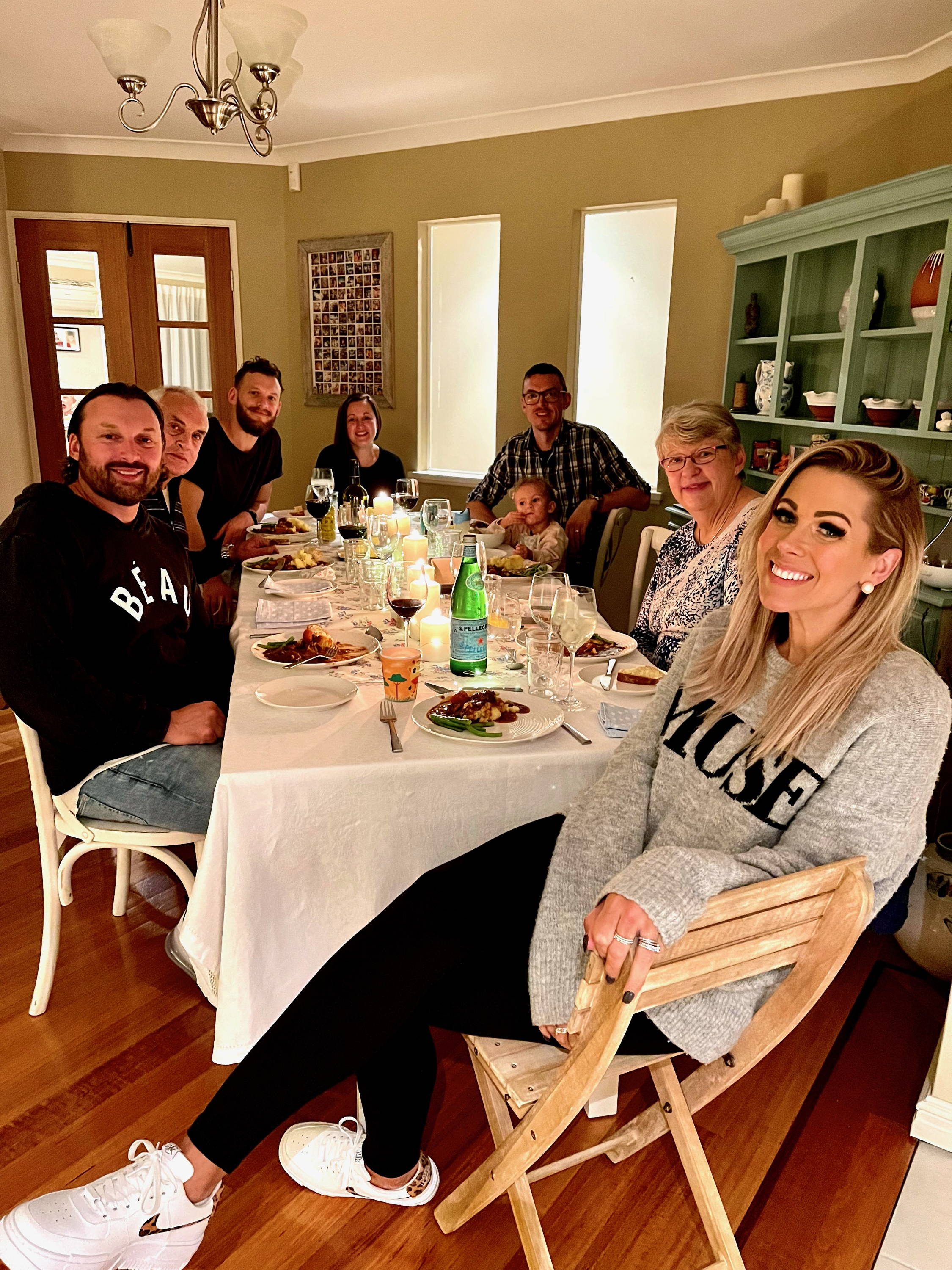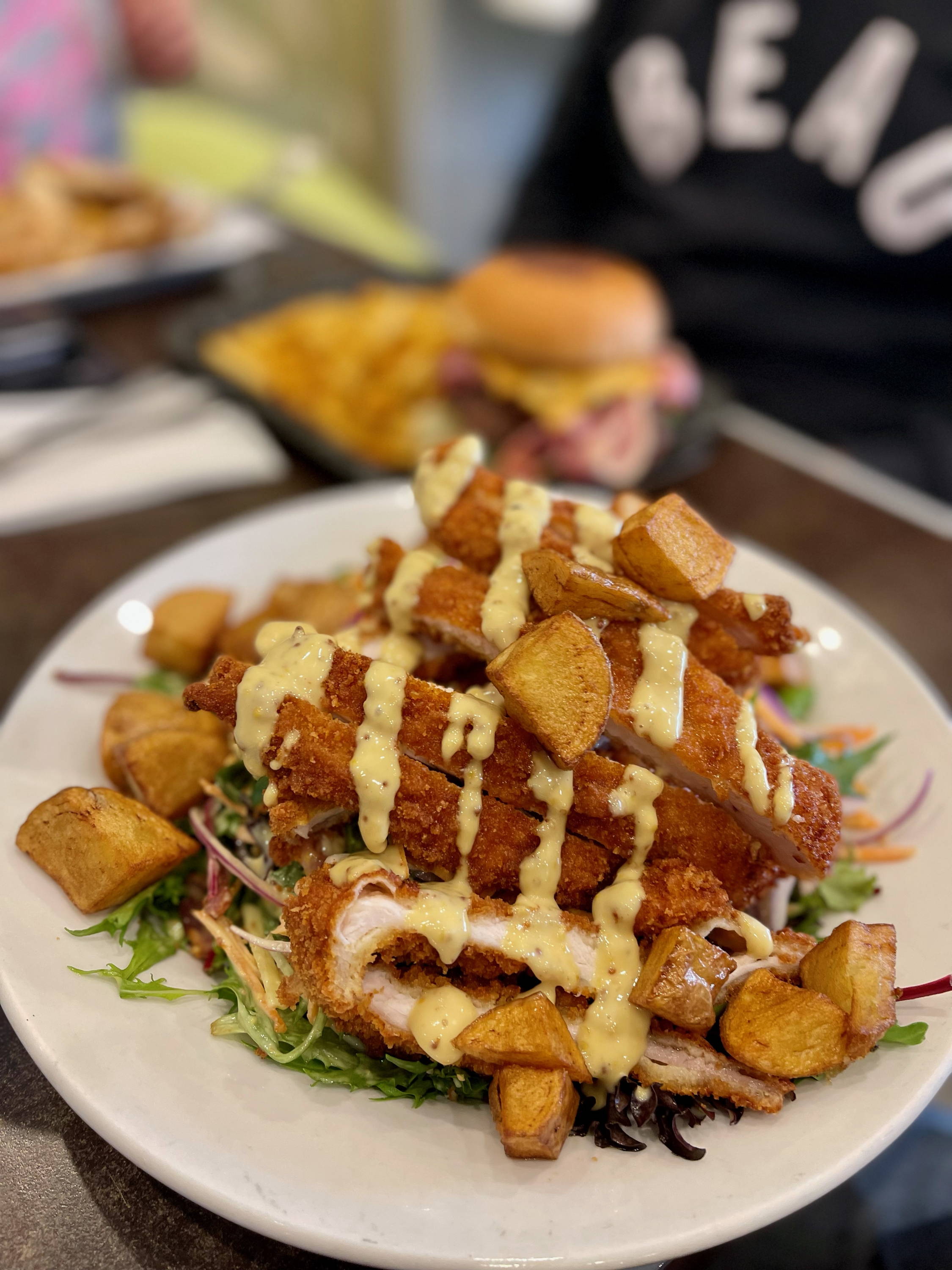 PLACES I WENT FOR THE FIRST TIME THAT I'VE NEVER BEEN TO…

K, you guys!! On our way to Margaret River (about the half way mark from Perth) was Bunbury Farmers Market…it is UH-MAZE!! It is like the IKEA of meat, produce + all things delicious! We did our full grocery shop for our Margaret River stay, and there was sooooo much to choose from!! I know, I know what you are thinking "Really?! Just food and produce and stuff?!" But I promise…it's a MUST visit on your way through (even for a DELISH fresh juices, açaí bowl, a warm meat pie and the best salsa E.V.E.R!) Not to mention the fact that EVERY single shelf was lined up perfectly!!! Not kidding…my OCD brain was in HEAVEN! All the labels, perfectly lined up together…just the shelf display was ART!!!😆 Def's a MUST!! (And, if you go, make sure you try their 'cold Press Pink Delight' Juice…watermelon, oranges, pink lady apple + strawberries (it's made fresh but you select it from the ice bar in a to-go bottle) and wowzers it was gooooood!!! 😋 And, as I said above…their salsa is INSANE!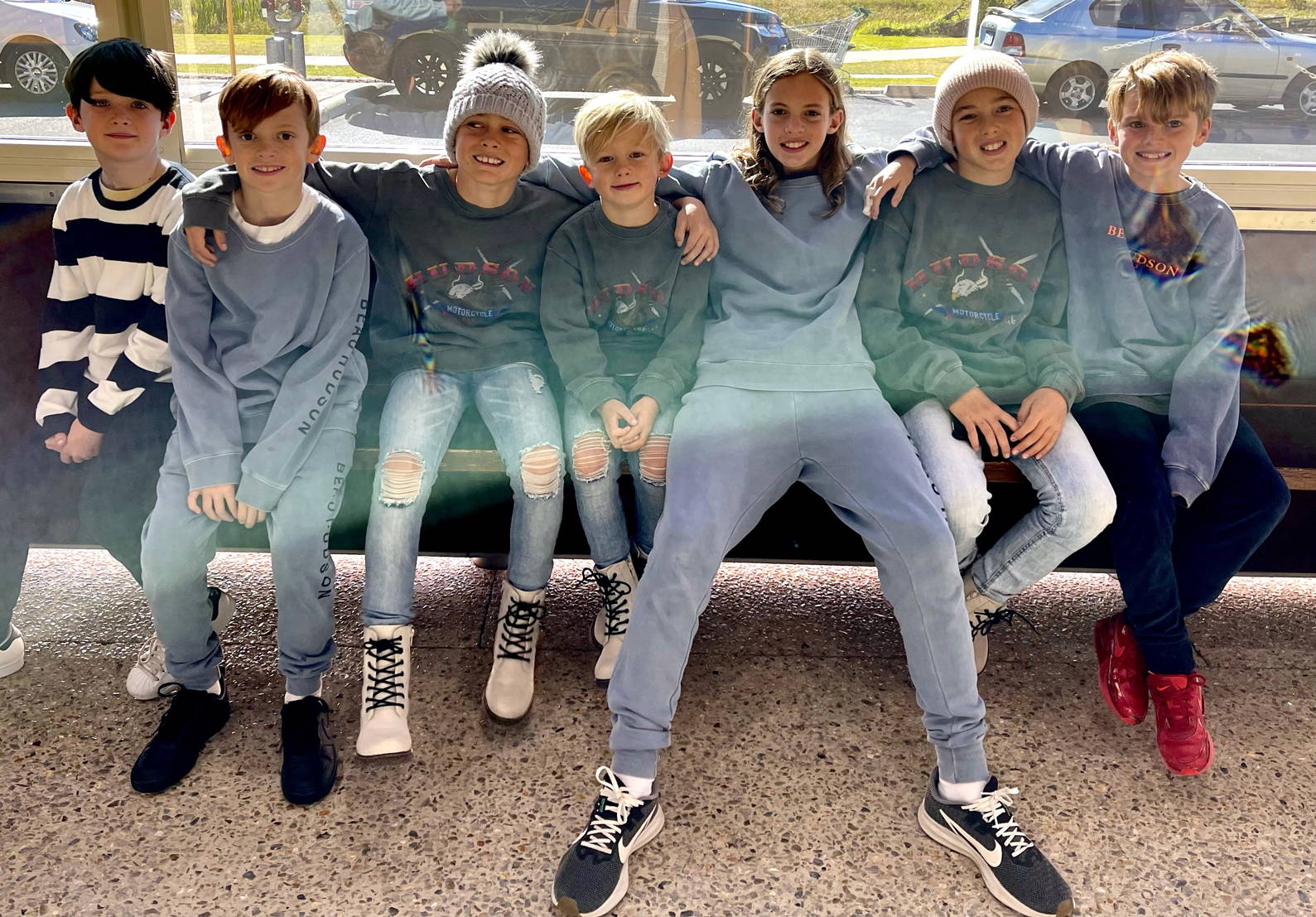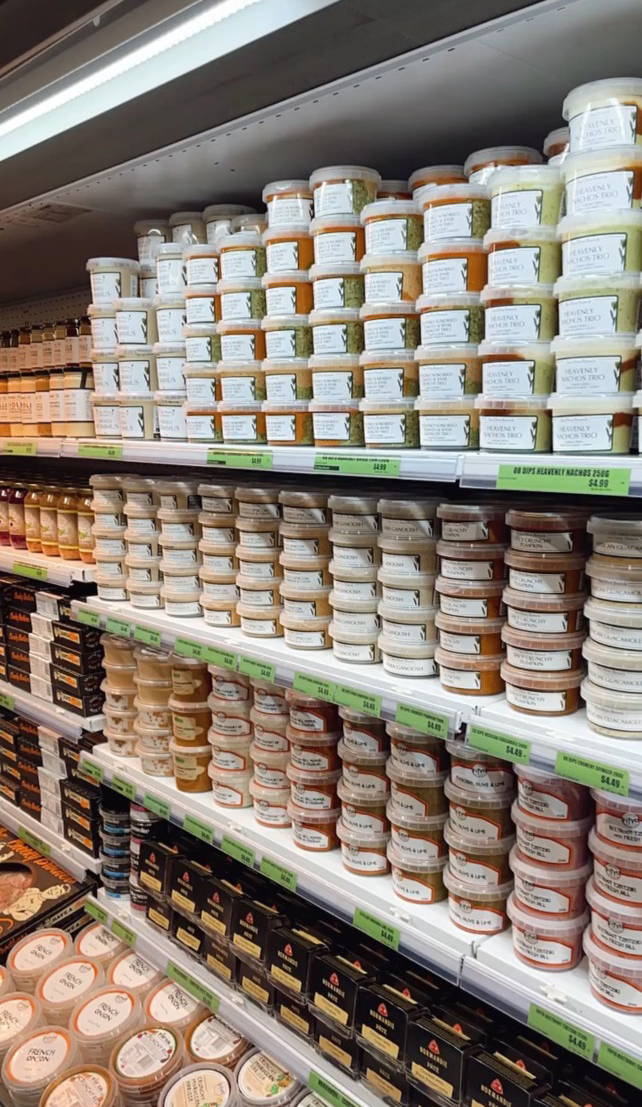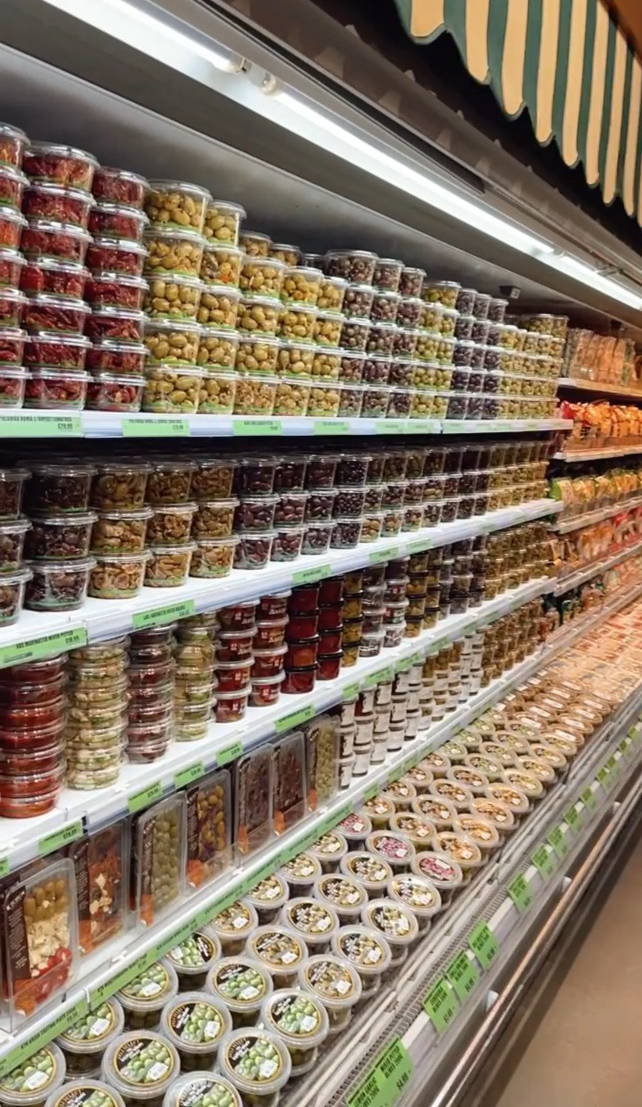 WHAT TO WEAR IN PERTH DURING WINTER…

I was SO excited to be able to bring some of my winter coats and jackets over with me…as I only get about 3-days of cold weather in QLD to wear them! And let me tell you, I most definitely needed them!
I bought the boys a great puffer jacket on sale at Target before we came over (they have some great neutral colours this season) and that has been perfect. They have been living in their

denim jegs jeans

 or when outside running around and kicking a footy in the park, their jeg shorts with one of our 90s Tees + sweater…and then have the jacket when that cool wind hits!
Something I bought before coming but didn't expect to need (but they have worn everyday) are singlets for the boys! I just got a 3-pack for each of them from Kmart (they were organic and actually sooo soft so the boys loved wearing them and thought they were so comfy!) And this extra layer has meant they have a warm "body" layer when they don't wanna listen to their Mum (me!) when I tell them to put their jacket on but they just want to ignore my concern of them getting sick and just wear minimal clothing in winter😆 #KIDS
Their fav thing to wear this holiday has been either the

Tall Hoodie in Black

or Vintage Hudson Motorcycle Sweater (even though they have plenty of options- these are their fav's…I literally have to sneak them away to wash them!! Ha!) They wear the sweaters with any of our 90's Tees, and either our Distressed Jeg Jeans or Jeg Shorts. Plus Dukey is beanie obsessed…so has worn one every. Single. day! (And he's my "comfort" kid, if it's not comfy- he won't wear it! So if you have a kid that is fussy about hats, our beanies DEFS pass the fussy beanie wearer test!
Bodysuits!! At home, I normally wear them as a "top" under a jacket or blazer! But since being here, I've literally worn them every single day under everything I wear!!! I love bodysuits as they're snug to the body and can't untuck! Kmart have heaps and I literally have then in so many different colours- black, white, grey, blush pink, mustard!

The Women's Denim Jeg Jeans!!

They are soooo comfy, stretchy + can be dressed up or down, while feeling like you are legit wearing leggings! Which is perfect on holidays when you're travelling in the car for hours sight-seeing and eating LOTS of yummy food…and you just want to wear something COMFY with a stretchy waist band! I've literally been living in them on the daily!
If I do take my BH Jeg Jeans off, I straight away put on the 'heat tech leggings' from Uniqlo! They are "thermals" that I originally bought for our ski trip, but I have worn HEAPS here in Perth! Because they are thermals, the wind doesn't shoot through them! 🙌🏽 So they're super warm…and I team it with one of our new BH sweaters worn oversized, a knit beanie + a my AF1's! Can someone say COMMM-FFYYYYY!!!
I am also obsessed with our new Vintage Hudson Motorcycle Sweater - it is honestly the most dreamy, cosy sweater evs!! I wear a size large to get that real oversized.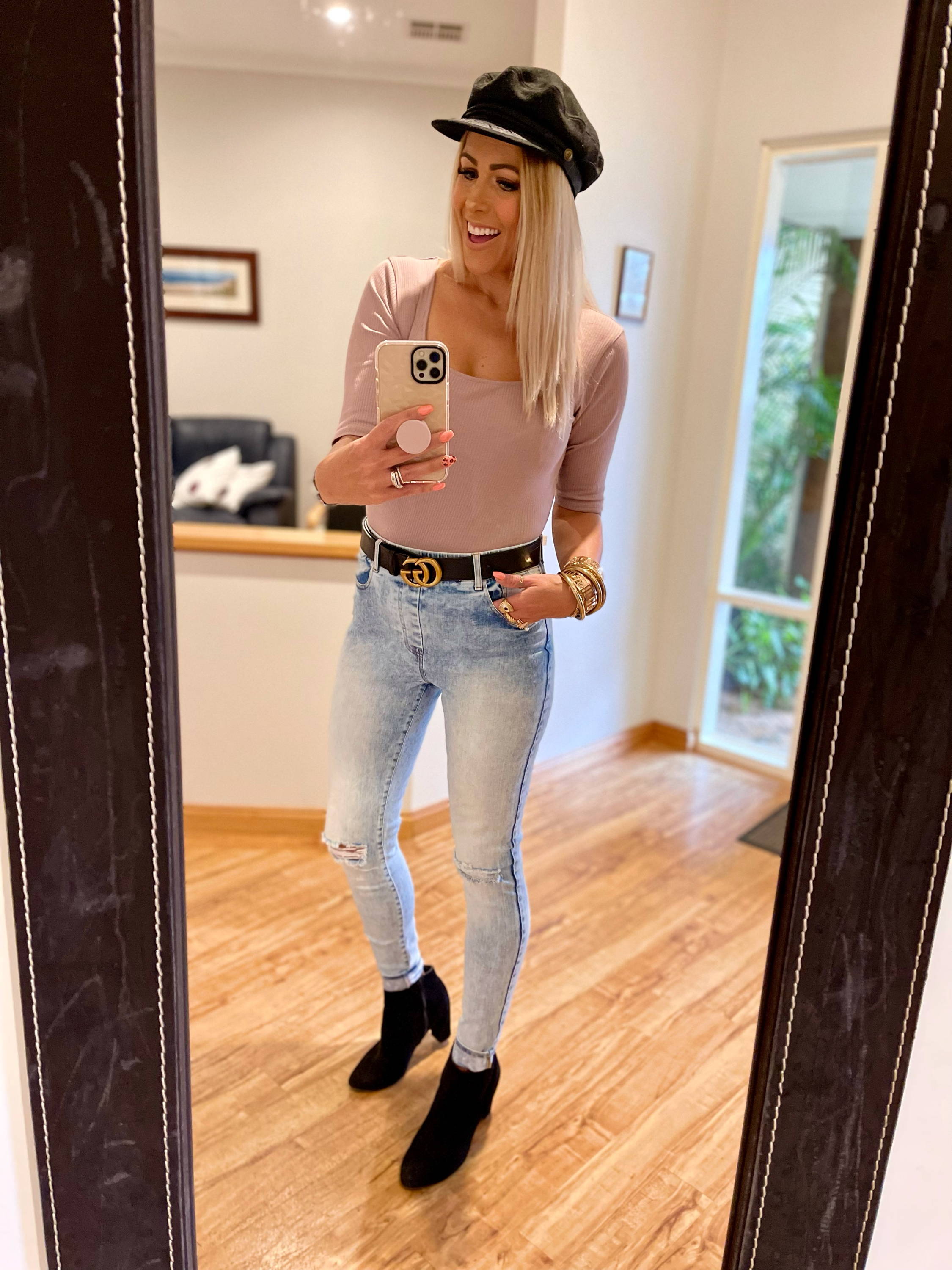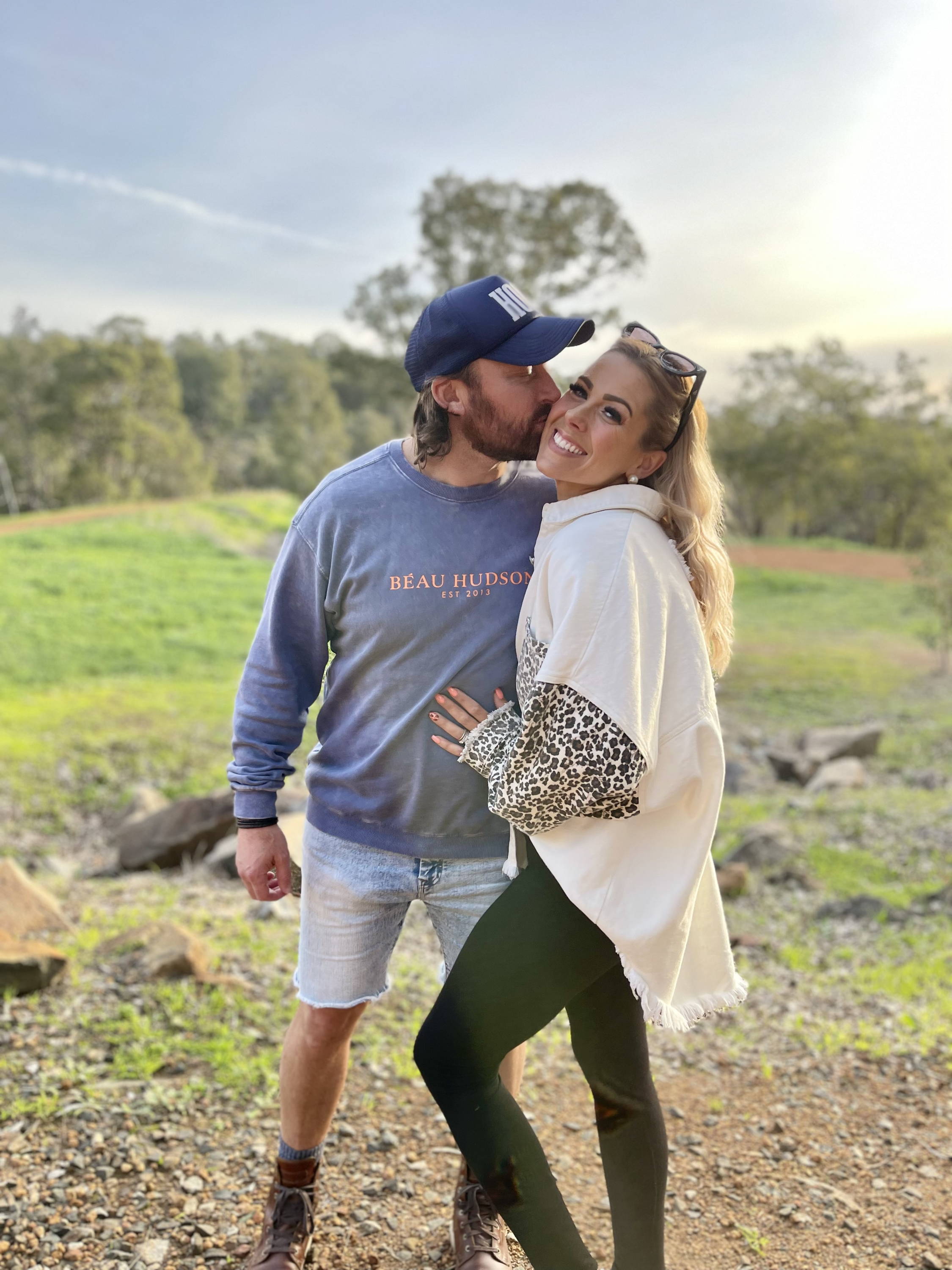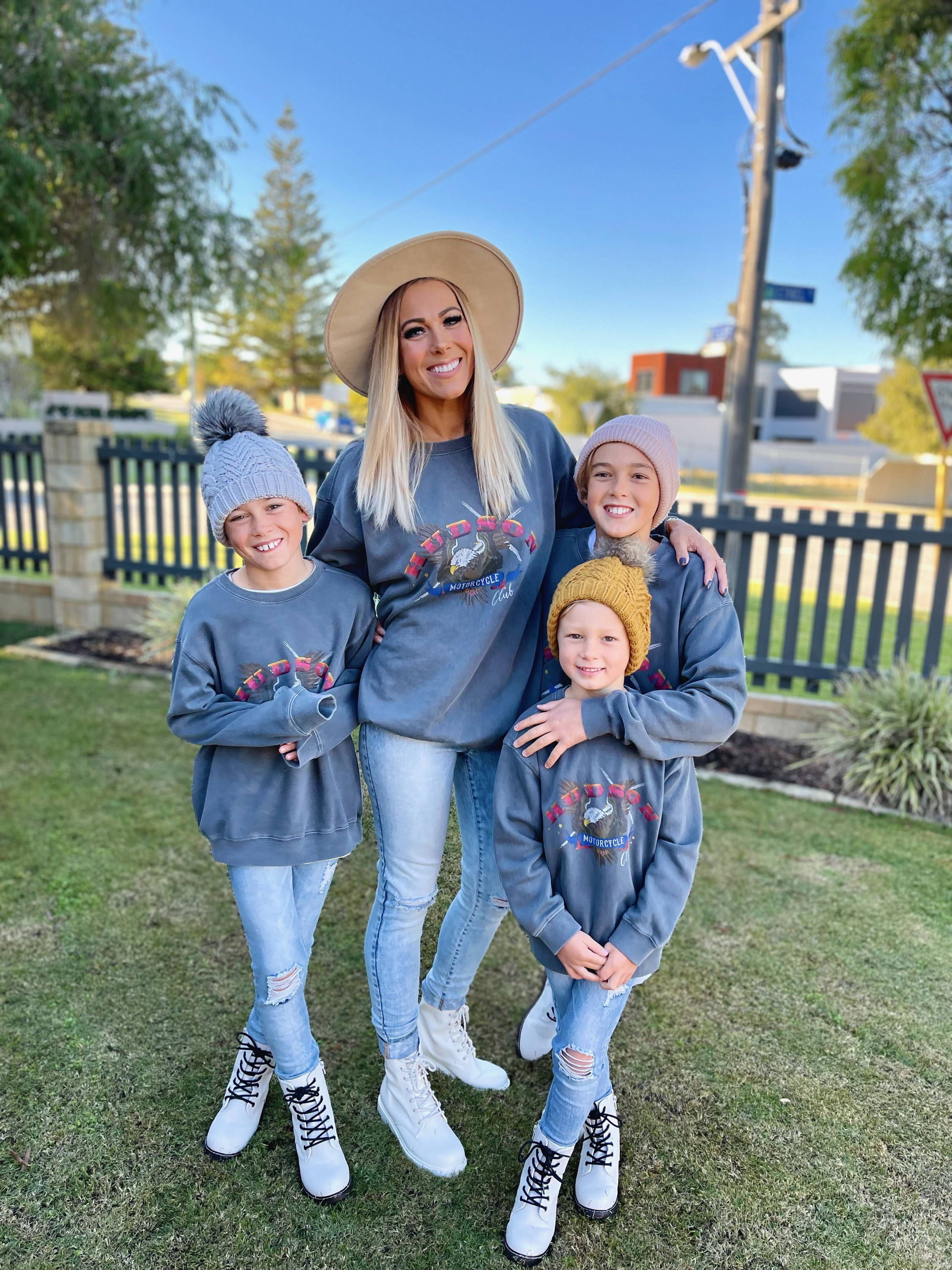 And that's on a wrap our last minute trip to Perth! And what a trip it was!
If you haven't yet been there, I can't recommend it enough as an EPIC place to take the fam on holidays! There is so much to do + see…and as I said, it's a hidden gem that a lot of "Eastcoast Aussies" don't think to go to as it is so far away. However, once you go once, I can promise you, you'll definitely be back!! (And now with International travel not something we are able to do…it's a great chance to explore the beautiful country we live in- so much beauty right on our doorstep!)

I hope this blog of our fav places + things to do and see helps you with somewhere to begin if and when you plan an adventure to this beautiful city!

And if you live in Perth, I would LOVE to hear your feedback on any of these places I talked about…if you've been to them, what you thought, and any other places you would add or recommend!

Be sure to checkout Instagram + Facebook to watch my stories and see all the pics + vids of the trip, my #ootds and everything you just read about in the blog! I've also saved the stories to a 'PERTH' highlight on our Insta page- so you can go back and watch whatever you missed!
Biiiiiggest love, hugs + kisses, from my family to yours! 💕